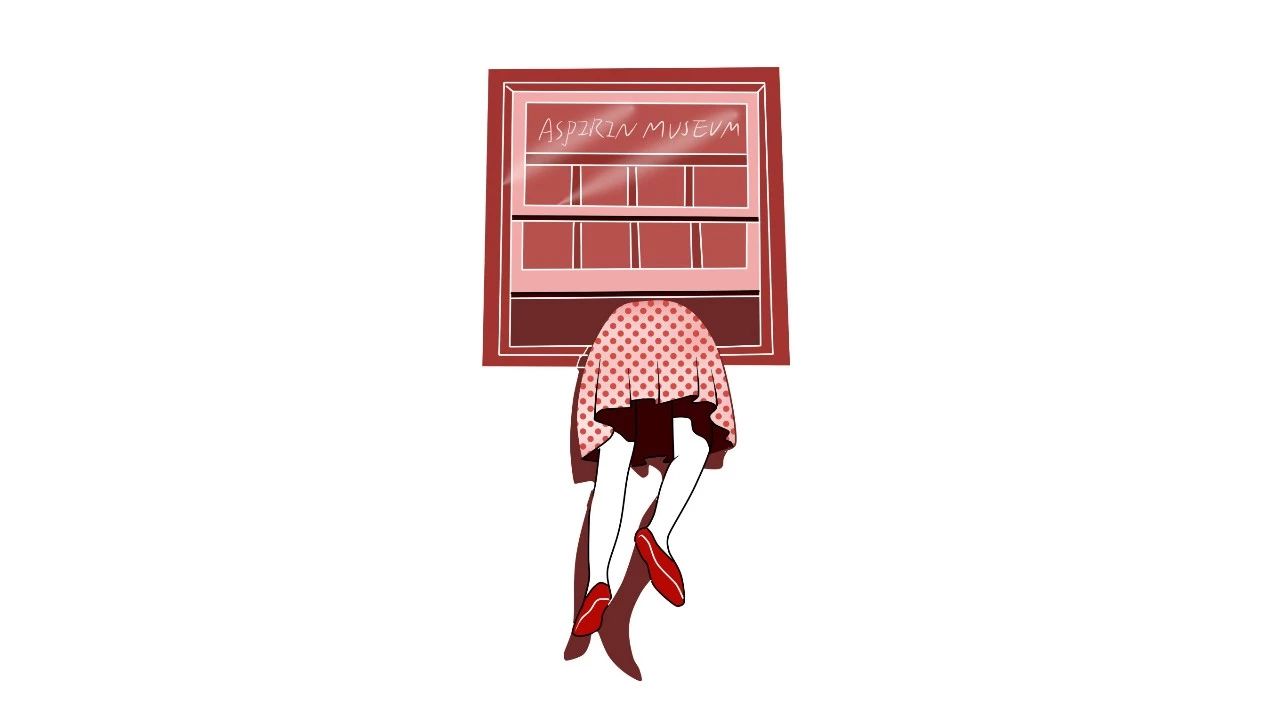 "if you don't have the right feelings, don't add drama to yourself."
All the "feelings that do not reach that part" are the most imaginative space, and giving full play to imagination happens to be their greatest ability.

Today I will tell you a story about

"feelings that are not there yet".

hormonal impulses make some "like",

into "kindness is hard to resist".

Sayuri doesn't know why she fell in love with Xie Tian at first sight. Maybe the wind was softer than usual when the wind swept across the calves that night. Sayuri saw Xie Tian squatting on the beach and building a large castle. She bought two bottles of beer, one for him, and the other she had drunk several times. She blew the wind and looked at the sunset without saying a word. Sayuri is a little pretty. After taking a look at this girl, Xie Tian-duo gradually feels that this girl is a little different.

later, the plot was also simple. Sayuri took the initiative to ask Xie Tian for dinner, and Xie Tian also took her off work. On the night before the heavy rain, Sayuri posted a long Weibo post with far more complaints than usual, and what overflowed was not talent, but a long affection that was about to break between the lines. People are always willing to applaud the affectionate feeling of tossing and turning.

after working overtime that day, Xie Tian finished reading this Weibo post by Sayuri while waiting for the elevator. The short minutes made him feel that even the concrete office building in front of him had become a little soft. Xie Tian stared at the wiper, and when he regained consciousness, the car was already parked downstairs.

Sayuri opened the door and saw him with tiredness. before he could be in a daze, he threw himself into Xie Tian's arms and hugged him tightly. At that time, listening to Xie Tian's heartbeat, Sayuri was not sure, so as soon as she woke up the next day, she opened her address book and found Xie Tian's number. she couldn't wait to confirm one thing, she must ask Xie Tian, do you want to hold me, or just because it's hard to be kind?

Xie Tian's voice on the phone was like patting Sayuri's head. He said, do you understand, I like to hold you. So woke up on the third day, Sayuri found that he did not leave, On the fourth day, the fifth day a month later, Sayuri woke up every day when Xietian did not leave. They seem to have moved in together, but they don't seem to have. Sayuri felt strange again. She always thought they looked sweet, but in fact, they were not more intimate. She didn't know whether it was better to ask him more this time or to be silent.

Let's take a look at Xie Tian's side. He does have a crush on Sayuri, but it's not impossible. And the reason why he fell in love with Sayuri, he thought about it all night yesterday. Just before dawn, he solemnly asked himself whether it was just because such a relationship had no loss to him, and the two of them, on the one hand, were a little troublesome. On the other hand, it was also a little convenient.

Xie Tian thought of what Sayuri said the other day, and he was glad that he didn't hear her question at this time, otherwise, his answer would have hurt her more or less, even though he would have used some relatively euphemistic ways. Xie Tian is very reluctant to deceive Sayuri, he hopes that Sayuri can understand itself, but also hopes that Sayuri will not wake up one step ahead of him.

and this time the skeptical Sayuri decided without hesitation, so she didn't ask Xie Tian anything. She has convinced herself. A person who has convinced himself is invincible even if it is ridiculously absurd, just like using these reasons to create an airtight dark room, let the outside wind and showers, she can't move by thunder.

at first, she did not feel that grievance was a grievance, but sadness was sad. On the contrary, the sadder she became, the more warm-blooded and indelible her heart was. She put out the fire, paid, regardless of cost, regardless of gain or loss, not in exchange for his love and reluctance. She thought that what she had done could be exchanged for a moment of guilt and unbearably and pity when Xie Tian had to hurt her.

it's a pity that she didn't get Xie Tian's pity, or rather, she got Xie Tian's, pitiful love. He didn't make Sayuri the second choice, but he didn't choose her from the bottom of his heart.

Sayuri later learned that all "feelings that are not there" are the most imaginative space, and imagination happens to be their greatest ability. she is not trapped in the predicament given to her by Xie Tian, she is trapped in her own pretending to sleep and refusing to wake up. Xie Tian is not a bad person, and Sayuri is not stupid, but even if he is sincere, he will always encounter helplessness several times.

You are in the right place with our victorian wedding dresses when searching for something to make you look stunning. Our versatile selections suit all figures well.

generosity is hard to resist. Xie Tian also knows something this time. He leaned against the window and said to the man in his life who hasn't come yet. Hey, stranger, I hope one day I can hold you and choose you unswervingly. I hope I can also give you difficult but unswerving kindness and unquestionable peace of mind so that you don't have to swallow any of the problems you want to explore and that you don't have to look like a silly girl. For thousands of reasons, you can convince yourself to continue to be chic and unrestrained.

looking at the messages in the background, many people have such an unspeakable relationship.

the city is a huge reservoir of loneliness.

some relationships must be made well, not hastily.