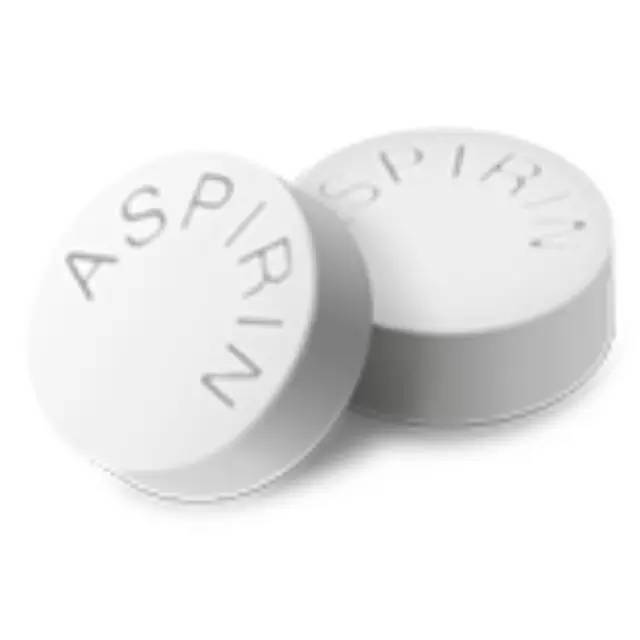 After reading the next book in your hand, look at this.
The weather is fine on June 5, 2015, issue 122.) this book is from the New Star Publishing House article has authorized this book is the book in my hand after reading the next.

Today, I would like to introduce to you an artist who is unorthodox, selfish, who has been criticized while alive, and whose private life chaos is boundless, but he has been forgiven for the rest of his life. His whole body is full of charm, and few people can escape his temptation. He was a bewildering and frightened wise man, like the obscure silver thread on a pound note with incontrovertible evil. People worship and fear every inch of him.

of all the contradictions, what makes him extraordinary is his paintings. In the fifties and sixties, when abstractionism and postmodernism began to prevail, he was still obsessed with painting portraits in the studio. Even though the United States dominated the art market for the next two decades and regarded it as a narrow sideshow, fashion and the market finally caught up with him. In 2004, art critic Robert Hughes was rehabilitated for his long windward battle: "every inch of the picture must be a win, be hotly discussed, with traces of curiosity and inquiry-and most importantly, nothing can be taken for granted. viewers are required to take the initiative to participate."

he is Lucian Freud. He is the greatest realistic portrait painter of the 20th century. His nude portrait opened up a new category in art. He is both a painting and a sexual artist. He is by no means the kind of person who can ask people to make an offer at will. His artistic career is seamlessly integrated with his private life, he pursues danger, he is willing to bet, he leads a life full of desires, and he contradicts himself disorderly. With the ambition of becoming an artist, he knew his destiny. He is reckless and absolute in his judgment. His iron ambition is matched with magical charisma, both of which remain intact in his life, enabling him to compete with artists of all ages and lead a life free of moral scruples.

The Painter Surprised

A chaotic private life

he married twice in his life, and at least 14 children were admitted by him alone. His reputation in his bedroom and studio has been the subject of newspapers for decades. ("Is he the best lover?" the Daily Mail asked. Some of his children worked as nude models for him, including his 29-year-old son, Freddy, who painted a life-size portrait of him. Lucien is straightforward and fearless. Sir James Goldsmith, a billionaire entrepreneur, wrote a letter threatening to have him slaughtered if he dared to draw his daughter. Lucien only replied, "is this a commission?"

Lucien's encounter with Hitler

Lucian: "I took a picture of Hitler when I was nine years old. I was hanging out in town with my governess, and I happened to be carrying a camera. He surprised me because he was surrounded by burly bodyguards, but he was very small. I followed him and pressed the shutter. "

author: "were you aware of his wickedness or his vulnerability as a Jew?"

Lucian: "even though I am only nine years old, politics has penetrated all aspects of life." I was in an ordinary school in Upper Berlin, and some boys used to say, 'Oh, we're going to join the Nazis.' I asked, 'can I join you?' and they said, 'you can't, but you have nothing to lose. We're going to sing Sing.' They made it sound innocent. I was also allowed to invite Nazi children to play at home. "

Lucian with his two brothers his good painter's

painters are often the topics he discusses, from Degas (which he appreciates) to Raphael (he thinks he has never been a great painter in the real sense). The highest in his mind were Rembrandt and Velasquez.

he has been fighting all his life

Perfect wedding dresses under 200 to show off your exquisite charm and elegance. Your search is over - Adoringdress.com is the last online shop you will ever need when looking for that perfect dress.

as a member of the Oxford Riot Club, he can also be extremely noisy and destructive. 84-year-old Lucien once threw bread at a man who took pictures with a flash in Bosley. The man then came forward to protest. Without fear, Lucien stood up in front of people more than forty years his junior, ready to fight him. In the 1960s Sir Crowd in Scotland quietly came up to the cuckoo nightclub in Piccadilly at four o'clock in the morning and lit the newspaper he was reading. Lucien punched him in the face, and then the two sat down for a drink and smoked a cigar. When he was in his eighties, Lucien punched each other in a supermarket in Holland Park because of some squabbles with the cashier.

my circle, please keep it a secret

the man in Lucien's famous Naked Man and Mouse is Raymond Jones. He is a painter and a talented interior decorator. Raymond is charming and talented, and for Lucien, the most important thing is his willingness. In fact, to some extent, he was so addicted to the artist Lucian that he even used a similar composition in several of his paintings. LikeLike, everyone who enters Lucien's circle, it is necessary to keep secrets strictly, or they will be excluded. It was only after Lucien's death, more than 30 years after the painting, that Raymond felt he could tell people about the time he had spent with Lucien.

the first oil painting experience of a naked man

Lucien came up with the idea of painting a picture with a mouse after painting the second portrait of Raymond. In 1977, Lucien told me,' I want you to be a nude model for me. You will be the first man I paint with oil, and I am confident that I will paint a masterpiece of a naked man.' Then he paused and said,'. And rats. Would you mind being naked with a mouse? This is more important.' I said, 'Oh, not at all, Lucien. I don't mind at all. But how are you going to keep a mouse on my lap?' He said, 'I'll take care of this.' Then I took off my clothes and he took back his black mouse. "

"the mouse was given champagne and sleeping pills, but in two or three hours it woke up and its tail began to wiggle. Lucien will take it over, and sometimes it will jump out of the palm of his hand. Then even happier, the mouse ran around the drawing board and plants in his studio. The two of us have to try to catch this guy. Once we caught it, Lucien went to the kitchen, fed him some cheese, and then gave him some champagne. Fifteen minutes later, he was sleepy again. We just went back to the studio and painted for another hour. " Like some kind of ritual, Lucien, Raymond, and the mouse worked together for nine months. This portrait has changed the view of the contemporary painting world on the painting of naked men. Lucien's paintings emphasize a blatant and ferocious primitive male body.

attitude towards interviews

I have tried various means to induce him to give me an interview. At this point, I have learned from others that he did see and read my letters, but he did not want to reply to me, and he did not want to have anything to do with me. The only reply I received was when he told me to give me a chance to interview him and made him feel "sick".

Lucian's Booklist

he admires Anne Somerset's history books very much. His home in Holland Park has a copy of unnatural murder: poison in the Court of James I, as well as Rudyard Kipling's Jim, Douglas Dunn's poems, Henry James's short stories, and Flaubert's letterhead.

Lucian photo by Vogue

I admit that I am not a very good collaborator

Lucian: "if my painting has a place, I will be very happy." But I knew from an early age that I didn't want to see my dissatisfied works spread out, so I made a lot of efforts to stop it, sometimes stealing them and destroying them. The other time was to set a fire in the place where the paintings were stored. For these things, I made some efforts to get to know some professional thieves and hired them to help me steal the paintings. "

author: "can you give me an example?"

Lucian: "No. In that case, I have to name the location, the name of the store, the gallery, even if some are unknown. I just deliberately made people feel a little flustered about dealing with me, to make them aware that something was wrong. For example, I give a painting to someone, and when they hear that my paintings can sell for a lot of money, they collect all my things and sell them at auction, and I will hire someone to steal them back. I am not an ideal partner. "

is not only welcomed by the opposite sex.

Lucian is very attracted to homosexuals and doesn't mind sexual flirting. When dealing with people like Lucien, you must understand the meaning of sexual abuse-cruelty is to make people suffer, and when you lie there as a model waiting for the painting to be finished, you have to be vigilant and look at him.

Lucien, like his grandfather, likes to observe human samples. However, he is fascinated by naked, exaggerated, and deformed characters, while his grandfather likes to go deep into people's complex hearts. His life is mixed with inexplicable romances, gambles, fights, and jokes, and he puts aside other people's accusations without scruples. His artistic creation has never been divorced from his life world, but he tries to hide out of the world's field of vision, living secretly and in chaos, only leaving art to the public. Until the last decade of Lucien's life, Greg finally came into his life, having breakfast with him and recording the details of his 88 years of life. Fortunately, these fragments of life finally merged into this first personal biography of Lucien.