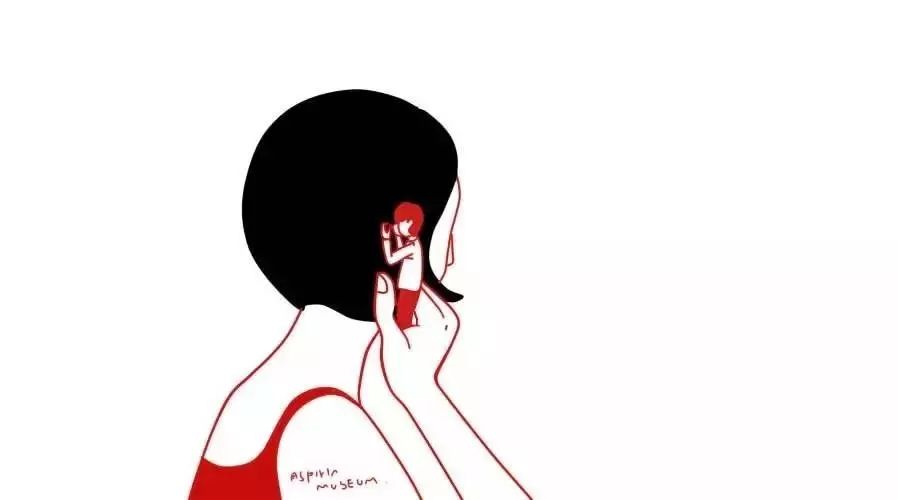 I really want to fall in love.
You've seen it all here, is it reasonable not to ask me out?

yesterday, a girl I hadn't seen for a long time asked me out for dinner. I thought I hadn't come out together for a while, so I asked her to have hot pot tonight.

does she say who else is coming?

I said it was just me.

she was surprised and asked me if I could eat hot pot alone. Wouldn't she feel very lonely?

I remember that a long time ago when everyone was still around, there was a very popular picture talking about the ten loneliest levels. One of them ate hot pot belongs to the fifth level of loneliness, and the rest of them went to the amusement park, moved, and watched movies alone. Loneliness level 10 was surgery alone.

I looked around and found that I had done everything by myself. When I had the operation, I was in high school, I was studying in Shanghai, and my parents were not around. I had to call a car to go to the hospital if I was not feeling well. It was very late, so I didn't want to wake my roommate, so I went there wearing a mask.

I felt fine when I went. The loneliest thing was that when I came back, the taxi driver looked at me with gauze in my hand and asked me what was wrong, and then asked me if I came out alone after quarreling with my parents. I was speechless.

many of my friends are no longer with their parents when they are very young. They told me: after a long time, they are more accustomed to being alone.




A friend of mine, Y. his mother lives abroad, and his father does business at home. He does a lot of business, so he doesn't see his father once or twice every time he returns home. Last summer vacation, I asked him where he was going back. He said that his father was in Beijing, so he went to Shanghai to stay.

It was so strange that I asked him if he didn't want to live with his father.

he said: I'm used to it a long time ago, but I feel awkward with my dad. I don't know what to say.

when he said this, he was super calm, as if it didn't matter. He said that he hadn't lived in the same place with his parents for a long time, and when he rarely lived with his father, he always woke up his father went out to work, and his father came back from Rest.

he spoke easily, and I was distressed to hear it. In addition to the fact that my parents can't always be around, many times my friends can't stay with me all the time. Many people who seem to have a lot of friends spend most of their time alone. You think they have a date every day, but most of the time they are alone.

\

I don't know why, but I find that the older I get, the more time I spend alone.

rummaging through the phone, all the contacts in the address book are close to four digits, but very few people want to find someone to eat and talk to. Most dates have a certain purpose, either to talk about a cooperative project, to introduce a partner to a friend, or to participate in social activities, and there are too few opportunities for two or more people to have a heart-to-heart talk.

everyone is busy with their own business, and the older they are, the busier they are.

remember that a few years ago, if you couldn't find anyone to eat at night, many people would come to you on WeChat moments. If you forwarded a newly released movie, you would leave a message saying to go together. Now you have been yelling in the group for a long time, and the reply you are waiting for is half an hour later, or "I'm sorry, I have something to do in the evening", "I have an appointment with someone in the evening", "I have a date with my boyfriend in the evening", "I'm sorry, I have something to do tonight", "I have a date with my boyfriend in the evening". You are getting used to friends replying to you and saying "next time".

I remember the most embarrassing time when a friend came to me for dinner and we made an appointment with another friend, but that friend said something was wrong, and finally, we went to dinner together. As a result, I met a friend who said something was wrong. He was having dinner with another group of friends. It was understandable that the three of us looked at each other awkwardly and smiled at each other in the restaurant.

it seems that everyone's social circle is getting bigger and bigger, and more and more people they know. It turns out that the good friend who can get back to you at any time has gradually become a good friend of others. When you ask him out, he may accompany others again. If you think about it, do you still have some feeling of being lovelorn?

the older you get, the more you experience, and the more you understand how your friends come and go. Everyone has their own life, and you can't always ask someone to stay with you forever and listen to your complaints.

people live in a hurry, come and go in a hurry, and leave the past behind from time to time.

I always say to my friends who will stand me up because they have something to say, "actually, I can eat by myself." And I don't want to put too much pressure on them.

Buy our 3 4 sleeve prom dresses and enjoy the combination of their high quality and superior material. Do you have a question about Adoringdress? The best customer care is waiting.

but in fact, I still want to spend more time together if I have the time and the opportunity, just like before, without any burden, saying something from the bottom of my heart and little secrets.

you've seen it all here. Is it reasonable not to ask me out?