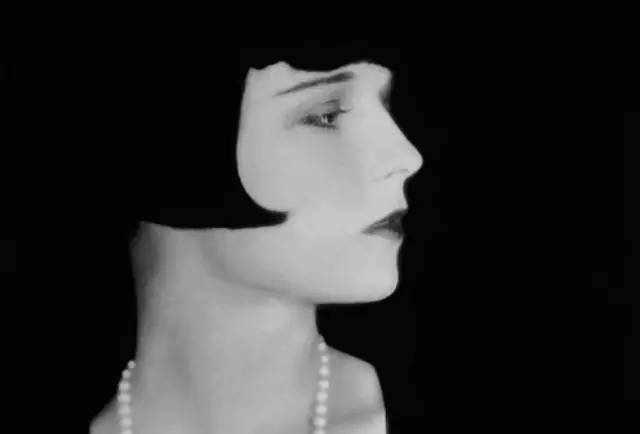 The girl with short hair fascinates me.
For the submission of the 60th issue of Lulu on Feb. 10, 2014, please add Sina Weibo's attention: @ _ miss absentee reprint, please indicate the source in the title and inside page.

"I failed on horseback, singing, dancing, as a wife, lover, slut friend, etc., and even cooking!" But I never evade or condemn it under the excuse of "never tried". I've tried it with all my heart. " So says Louise Brooks in her autobiography. He was the representative of the new women in the 1920s. She actively participated in social activities, politics, elections, and advocated sexual liberation. She became a symbol of the public role played by women at that time.

daughter of a lawyer took part in dance performances as a teenager, performed Siegfried's Live newspaper play on Broadway in 1925, appeared on screen for the first time in the same year, starred in Hollywood director Howard Hawkes's "A good Girl in every Port" and William Willman's "Beggar in Life". At first, Louise Brooks played a small role in Hollywood and later became famous. In 1929, she was invited to Germany to star in the German director Pabst's Pandora's Box, a silent film in which she played Lulu, a self-depraved, immoral and seductive girl. Her unforgettable performance in the film and her role as a 16-year-old girl who was seduced and forced into prostitution in the Pabst film the Diary of vagrants in the same year culminated in her career.

Her naive sex appeal, weak and beautiful appearance, and short light black hair made her not only an idol of fans in the 1920s but also a symbol of arrogance, strange clothes, and bohemian girls at that time. When he returned to the United States in 1930, he offended the studio boss because of his strong personality, which led to a sharp decline in the number of films, and gradually disappeared in the late 1930s. It is a pity that a very talented actor was strangled by the Hollywood system. Famous works include the Diary of the Slut and so on. Louise Brooks is also famous for her distinctive fashion costumes and is a fashion pioneer in the 1920s and 1930s. But few people in the contemporary era have heard of her except for big fans or film researchers.

Jazz Age sexy stars fall into two categories, one is the mystery of Greta Lovisa Gustafsson, and the other is an out-and-out jazz girl like Lewis: frivolous, presumptuous, irresponsible, and indifferent to life. She is the copy of those so-called "baby" female writers and loves nothing but herself. Pandora's Box and the fallen Girl's Diary were collected in the Film Archive shortly after their release. It was not until the 1950s that their extraordinary value was reviewed.

Pick wedding dresses for the aunt of the groom to reflect your unique attitude towards inspired fashion. Our collections offer all lengths and styles.