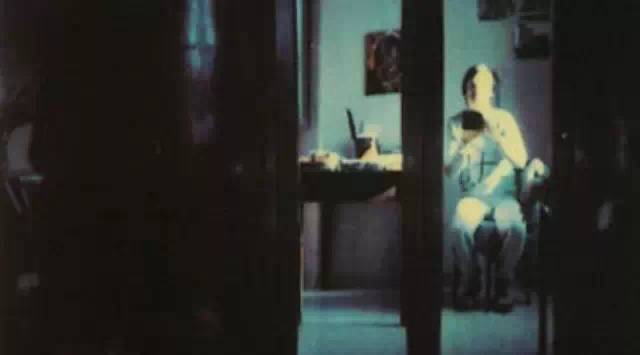 The Polaroid of the Masters | & quot; Why do you want to keep time & quot;
For the contribution of the 48th issue of "Why keep time" on January 10, 2014, please add Sina Weibo's attention: @ _ miss absentee reprint, please mark both the title and the inside page.

"Why keep time"

"Why keep time?"

Director Antonioni once took Polaroid photos of three elderly Muslims. After seeing the photo, the old man rejected it and asked such a question. Tarkovsky and Tonino Guera, who were present, were speechless at the astonished refusal. Gella recorded the incident in a preface to Tarkovsky's album Instant Light.

Polaroid imaging characteristics, so that every time press the shutter, in the face of those passing, irreparable moments, like an affectionate farewell. Collect Polaroid photos of several directors, including Andre Tarkovsky, Wim Wendes, David Lynch, Gus Van Sant. In addition to the images, their unique interpretation of time, pictures and art is also worth reading.

1

Andre Tarkovsky's Polaroid

Polaroid

San Gregorio, Italy, 1983

Tarkovsky believes that true artists should serve immortality forever and try their best to make the world and the world live forever. In the eyes of Tonino Gela, a screenwriter and friend, he adheres to this old belief: "it is because art is fleeting that we have to stop time, even if it is a picture taken with a Polaroid camera." Between 1979 and 1984, Tashi recorded a large number of moments living with his wife and children in Russia and later living alone in Italy. These poetic photos, combined with obsessive dreams, become the movie "homesickness" (Nostalghia).

"the image is a grain, an organism of self-evolution and feedback. Life includes death. By contrast, the image of life excludes death, otherwise it is to see in death a kind of affirmation of the unique potential of life. By definition, artistic creation is a negation of death, so it is optimistic. In the end, though, the artist is a tragic character. " -- Tarkovsky

Myasnoye, Russia, 1980

Myasnoye, Russia, 1981

Bagno Vignoni, Italy, 1982

San Gregorio, Italy,1984

Rome, Italy, 1982

Guiseppe Lanci,Monteranno, Italy, 1982

Myasnoye, Russia, 1981

Myasnoye, Russia, 1981

Orticoli, 1982

Myasnoye, Russia, 1980

From classic to trendy, our wedding dresses for women over 50 are an essential pieces for any wordrobe. Our trendy collections are surprisingly affordable.

Wimwendes, who loves photography




, is also fascinated by Polaroid cameras like this one-time camera. On the set, he would hold a Polaroid in his arms and use it to look for inspiration. His beloved SX-70, also appeared in Alice City. "once" is a combination of Wendes' photographic works and collections of poems for many years. Although the sentence is simple, it has an unforgettable charm. His understanding of photography is in interesting contrast to Tashi's: "Photography is usually what people think of as' keeping time'. But the opposite is true. Every photo proves again and again that time can't stay no matter what, and it's never coming back. "

Oshima is on the set

over the years, Wendes found a set of faded Polaroid photos in a drawer. He named them "the passage of time".

in front of the stage

behind the scenes




Wendes and Alice

this 1997 work inspired many of Bolton's subsequent films, such as Alice in Wonderland.