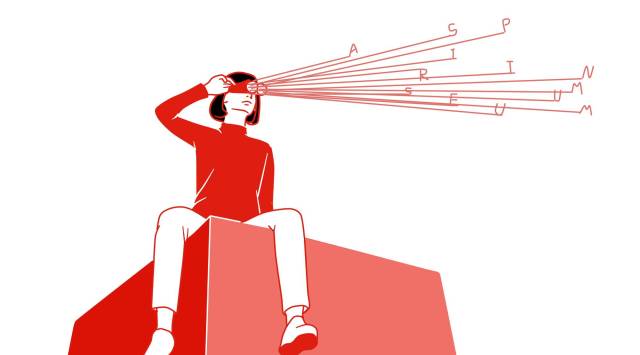 We always lose ourselves in exchange for lovers.
If we can't cry into fools, let's laugh back to the maiden.

Chapter 1.

on the 17th, I didn't push the text. I pushed several photo puzzles. Backstage, some readers who are not in Beijing do not quite understand what the activity is, so I would like to have a chat with you today.

(director Zhang Mo on the left and Brother Yue on the right.

on the 16th, the Aspirin Museum held its first offline activity in Beijing, which was held together with the film "underage 28" and screened by Letv Pictures.

the 28-year-old underage is Zhang Mo's debut, starring Ni Ni, Huo Jianhua, Ma Su and Wang Continental. The heroine's name is Liangxia. 28-year-old Liangxia and 30-year-old cat food have been in love for 10 years and cohabited for 5 years, preparing for marriage every day, seriously applying their faces, worrying about the fine lines in the corners of their eyes, and waiting to be married. However, at this time, cat food was preparing for the company's second round of financing, and had no time to worry about some small interests of cool summer. It could be said that he was disgusted and broke up. When Liangxia was devastated by the breakup of cat food, she encountered some fantastic things and her mind returned to the age of 17. Xiaoliangxia's indifference to cat food and her young mentality rekindled interest in her. Xiaoliangxia, installed in the body of the cool summer, fell in love with Yan Yan because of a chance encounter.

in the face of such two different relationships, I don't know how the woman should choose.

Chapter 2.

at the scene, I asked the audience a question.

if it were you, you would choose the boy you met at the age of 17 or the fiance who had been good for ten years at the age of 28.

with regard to this question, basically all the girls who answered the question chose the sweet 17-year-old boy.

before watching the movie at first, I thought that if it were me, I might choose the 28-year-old fiance who had been good for ten years, because I was a very lazy person, and I would not bother to explain my life again with new acquaintances. But after watching the movie, I found that in fact, I am more eager for a person to understand me, in the love of pay, evenly matched.




looking at the cool summer, I began to reflect on whether I had changed. Then I found that from the age of 17 to now, three to 28 years old, I sometimes lost myself in love, but in the end I chose to love myself first.

Chapter 3.

in four years of college, I had a boyfriend who had been together for four years.

like many couples who broke up after graduation, we didn't get away with it.

he pursued his dream of going to San Francisco to pursue further studies in painting, and I didn't want to leave Beijing because I hated the feeling of starting with nothing in a new place. It was like running naked in the park on a haze afternoon. He thinks the United States is more suitable for him, and I think, in Beijing, there are my friends and classmates, and I also have my own dream. He asked me to go with him, but I didn't.

in 28-year-old minors, the heroine, Liang Xia, has long since given up her passionate fiance in order to fall in love with each other for ten years, giving up her painting talent and becoming submissive and careful, only to be counterproductive.

first of all, there should be a close contest in love in order to create a new sense of freshness because of this game relationship. Then, don't lose yourself for a person, because he loves you for who you are. But it is difficult for one person not to be carved by the habits of another person. All we have to do is to keep ourselves in love.

Chapter 4.

when we were 17 years old, we dared to love and hate and felt that the whole world was ours.

if a person is not suitable, we will overturn and start a new relationship, because we have plenty of time.

but when we are 28 years old, we begin to worry too much.

because we really don't have time to be lovelorn again and reorganize our mood, because we have no more time to waste.

so we all subconsciously become 28-year-old cool summer, afraid of each other's leaving, is it because they are not good enough, is it because they have done something wrong, is it because they are getting old, is it because you are impatient with me?

seems to be trying to debug into the best self,

but the best self has long been lost in fear that he will leave.

We always lose ourselves in exchange for lovers.




28 underage will be released in cinemas on December 2nd. If you go to see it, you may have your own feelings, too. The screening will be held in four cities in Beijing, Shanghai, Guangzhou and Shenzhen this Saturday. I missed the Beijing booth of the Aspirin Museum, and I still have the opportunity to scan the code in advance to watch the screening.

I hope you can embrace the 17-year-old self in your body when you are 28 years old.

the little girl who dares to love and hate.




Do you wish to be a Cinderella in a high quality but cheap dresses for middle aged women? Find your favorite and it will remain its fashion look over time.