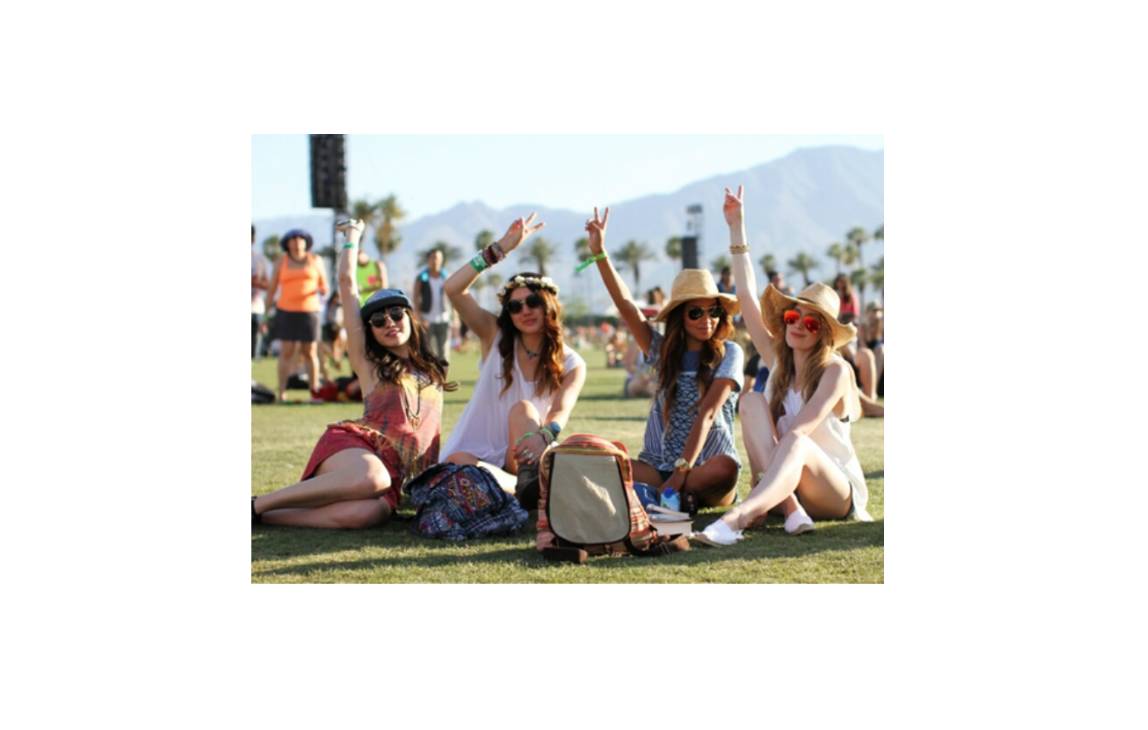 What you don't do when you are young is to regret when you are old.
Always saying that there is no time, in fact, it is all an excuse. There is no wish that cannot come true as long as you want to.

1.

I have a friend who likes David Bowie as much as I do.

when the news of David Bowie's death came out, I was drinking tea in a Japanese pub to keep warm, and he thought of the next push on his sofa. Our common regret is that we didn't listen to him at the music festival while he was alive.

in view of the irreparable regrets of his life, he decided to give himself a holiday and quit his job to listen to various music festivals. He just arrived in Portugal yesterday. Yesterday, he posted at the music festival, a singer on Sing, suddenly asked, now the football score, the next music festival listeners holding mobile phones loudly told him the score and the situation of the war. Then they said ok, and went on singing. I don't know how you feel about watching the music festival, or what you will do with no regrets at the music festival. I think no matter what you do, at least if I go, the happy value can reach max.

2.

the day before yesterday, the Pliocene sent a so-called push to escape from the north, Shanghai and Guangzhou, but for me, it is full of opportunities and the benefits of music festivals or exhibitions. I don't need to escape. I like it here. What we need is only the courage to pursue what we like bravely, not the so-called hypocritical "escape". It has nothing to do with the place, and it is the same for those who do not have the courage to go anywhere.

so I will definitely go to the Shanghai echo Echo Carnival in August this year.

the reason is that there are too many singers I love.

on the lineup, Jessie J, Stefanie Sun, Li Yuchun, Jolin Tsai, Park Shu, Lisa Ono, DJ Shadow,Yves V, Xue Zhiqian, Chen Yizhen, Wang Ruolin, will all be there.

I must listen to Lisa Ono's live. If anyone with a heart clicks on today's aspirin museum's FM, they will know that this is her most classic song. Too much time, our ears are left to busy life and noisy noise, to those harsh words, but rarely to listen to relaxing music at the live venue.

even the radio sound of the audition is fascinating, because it is really /totally my own moment.

3.

yesterday we asked everyone about what we should do at the music festival when we were young.

if it were me, I think I would kiss someone I love deeply when Lisa Ono sings fly me to the moon. Too bad I don't have someone I love.

Our knee length prom dresses offer a fantastic array of fabrics, prints, fits, and designs . Do you have a question about Adoringdress? The best customer care is waiting.

of course, single people are happier and feel and relax from themselves, so I'm going to bring a bottle of wine and get high by myself.

next I sorted out ten wonderful messages from yesterday. Look forward to your coming to the Shanghai echo Echo Carnival Music Festival, which can be realized.

-1-

spread a tablecloth,

then lie on the lawn and listen to music and watch the sky.

-2-

take DV or Gopro records,

go home and cut music festival eggs.

-3-

hook up with a girl /brother who looks very pleasing to the eye.

ask him /her for Wechat.

(if you look good enough,

otherwise it's easy to scare people. )

-4-

lovers.

give me a kiss under the stage of a singer they both like.

-5-

has its own characteristics,

take pictures.

-6-

when a favorite singer appears,

dig a hole in the lawn to bury a dollar,

and then make a wish.

(hin alternative)

-7- sit on my boyfriend's shoulder and say hello to your favorite singer.

-8-

follow the loud Sing even if the pentatone is not complete.

it doesn't matter what other people think of me.

-9-

A person is listening to a song far away from the crowd.