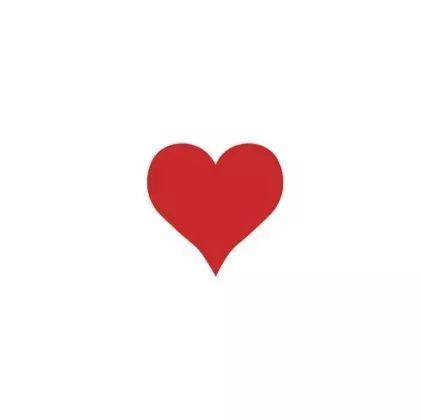 What's it like to be loved?
"when I hit Arena of Valor, the residual blood was sent to me by my teammate Big Joe and sent back to base camp."

920, "I love you",

every day full of homophones about love will be commemorated by many loving people.

if someone loves, someone will be loved. The most impressive description of being loved is the beginning of Sanmao in the Book of Marriage: [one-morning last winter, Jose and I were sitting in a park in Madrid. The weather that day was so cold that I covered myself under my coat under my eyes and held out only one hand to throw bread crumbs at the sparrow. Jose is wearing an old thick jacket and is reading a sailing book. "Sanmao, what are your big plans for next year?" He asked me. "nothing special. I want to go to Africa after Easter." "Morocco? Haven't you been there? " He asked me again. "I have been to Algeria and I want to go to the Sahara Desert next year." Jose has a great advantage. Whatever Sanmao does may seem crazy to others, but he takes it for granted. So it's a pleasure to be with him. ]

there is another paragraph that reads:

Jose asked Sanmao: what kind of person do you want to marry? Sanmao said: if you like it, you will marry a multimillionaire.

if you don't like it, billionaires get married.

Jose said: then you still want to marry a rich man.

Sanmao looked at Jose and said: there are exceptions.

"what if you marry me?" Jose asked.

Sanmao sighed and said, "if you have enough money to eat, that will be enough."

"do you eat too much?" Asked Jose.

"No more, you can eat less in the future," Sanmao said carefully.

this is the simplest and most distant interpretation of being loved for me now.

1

there are many stories about being loved in the cafe of the aspirin museum. Here are two stories for you:

"being loved is with him. I don't know it's cold in winter."

in March, the weather was still very cold.

my cafe was warm and fully heated.

A lot of people came in to escape the cold outside. In the afternoon, I was so impressed that a couple came in. The girl doesn't wear much, loves beauty, wears a not-so-thick coat, and the boy wears a long down jacket of the kind in the play. As soon as they came in and sat down at the bar, the boy began to complain about what was wrong with the girl today, rubbing her hands back and forth to keep her warm.

"I told you to wear long johns all winter. Except for once, I didn't see you wear it. You are so old that you have cold legs."

"it's too cold to wear this coat in summer."

"you have to wear a hat without looking at you for a moment."

"where are the velvet gloves I bought for you?"

"Don't go out without warm clothes."

the girl said "listen" while having fun.

Are you craving for your perfect fit of tulle prom dresses to add to your wardrobe? Click and choose your dreaming and favorite garments.

then winked with me.

that day, in my opinion, the way they looked to be loved was this kind of nagging and constant care for the rest of their lives.

I was very impressed that day.

the girl said, "with you, I didn't know it was cold in winter."

when he went out, the boy wrapped the girl in his arms in a big down jacket.

2

to be loved is to have you by your side.

Da and Xiaoyu are a couple I have been in high school since now.

Nine-year marathon relationship,

make them family members completely.

Dada is a Taurus who likes to calculate and save very much.

A cake has to be eaten with eight pieces of cake.

when they were in college, both of them were very poor, and the place where they spent the most was the cost of traveling. Most of the time, he saved his money to see Xiaoyu. He said, "Don't move. I'll come to you. You are so small that you are afraid that you will be taken as a minor and abducted by human traffickers."

after being with Xiaoyu, this cagey Taurus has never let Xiaoyu spend any money. Xiaoyu is also a girl who knows things. She also cooks delicious food for him and buys him good-looking clothes when she sees them. The feelings are all mutual. They don't show up in their pockets, and they never know what love is.

when I graduated from college, Xiaoyu told Da Da that every time I saved an equal amount of your travel expenses, I didn't know if it would be enough for us to have a honeymoon.

now they are married. After being loved, they don't have to eat alone, watch movies alone, hold their hand when crossing the street, and simply live the happiest life.