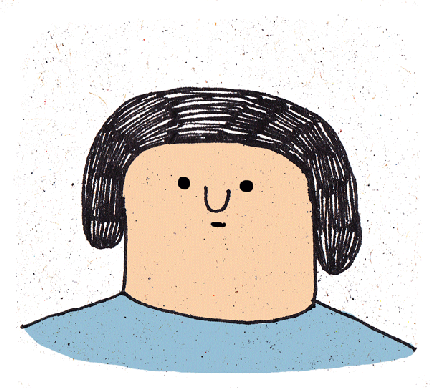 When I have enough energy, maybe I can change the status quo.
-

I remember that just after graduation, the students around me were all obsessed with what they were going to do. Some chose to go abroad, some chose to work for a year first and then go abroad or go to graduate school, and some chose to take the postgraduate entrance examination at home. Some chose to work and no longer pursue further studies, some escaped from reality and were still playing, and some chose to start a business.


at that time, there was a girl in our school who was very popular at that time, and the school was full of advertising posters of her family's sex toy store. It is Ma Jiajia, who was born in the 1990s, who did not buy a house and opened a shop with her good friend Ma Wei. Du Cai, a strange teacher in our school, is their cashier. She dared to say that she was predestined to mate thousands of miles away, but it was in line with the atmosphere of our school when lesbians met gays. She later opened the sex toy shop from a small shack on the west street of our school to Sanlitun.

starting a business is a very lonely thing, but also a very warm-blooded thing. I have in mind what I want to achieve, and only I know how hard it is to achieve it, but what you can see is what you have accomplished, but it is precise because of the difficulties that I have to rush up.

I have been very strong since I was a child. I have to be perfect to do something. Even if I can't get others to recognize me, I have to live up to my original intention. Later, I found that many outstanding people have the characteristic of not admitting defeat, just like the protagonist in the apocalypse, if there is something you want to achieve, you have to fight for it, no matter how difficult it is along the way.

before, the curator was always wondering whether he wanted to start his own business and do an offline aspirin museum, and he always planned to do so. Later, I saw some stories about starting an independent business, which moved me very much. One is called the Collection of Flower Poems, and the one who makes this thing is called Liu Min, and the other is called Shen Li. When the bouquet becomes an apology between lovers, a kiss goodbye, a hesitant concern, and my full love for you, the bouquet carries too many feelings, but the poem is also short but powerful, a few words can break into the heart. And they seized on this feature and created a collection of flowers in the form of you buying me a bouquet and I gave you a poem. In such a troubled world, it calmed me down all of a sudden. This kind of creative and interesting entrepreneurship is full of wisdom and poetry. This kind of full of real energy gives the tangled brother Oyue full of energy.

another startup that interests me very much is a startup called Karen, which is a vintage jewelry store. Brother Yue likes everything about time very much, and the old things also carry a lot of feelings, they are full of life, and they can even talk to you. And she took the hobby of collecting as her entrepreneurial project and made a physical retro jewelry store to house the time she collected from all over the world. Taking my hobby as my entrepreneurial project also gave me an exciting idea.

another is an APP, called IN whose entrepreneur is Shimizu. She is better able to put what she wants into reality and do it as soon as she thinks about it. She put her wonderful ideas, those creative and lovely ideas into her software one by one. People like new and interesting things, and she shares these things with everyone and allows them to share happiness. This kind of energy of sharing happiness also touched me very much for a time.

every time I see these energetic energies, it's like adding a mouthful of accolade energy when I'm running towards my goal in life, gurgling and drinking full of energy so that I can run further. Many ideas can be done without being forgotten by the excuse of laziness.

every time I think about what I'm going to do, countless pairs of eyes looking at me remind me that some eyes look at you for fear of falling, some eyes want to see you fall, some people want you to pay attention to your body, while others want to see you have fun. but whenever I insist on doing what I want to do, I don't care about other people's opinions at all. I don't have to compare with others to find a new way.

learn to use your talent to do what you like. I have always believed that if a person insists on doing one thing, it is full of blood and energy, and one-day others will see you.

many people say that I am not Ma Jiajia, not Shimizu Karen, Liu Min, and Shen Li. I am not as motivated as they are. This is just an excuse to escape, there is nothing more fulfilling than the realization of self-worth. Yes, you are not them, because you do not know how much of your energy has not been released, your energy is locked like a trapped animal by your hesitation, confusion, entanglement, and timidity. Maybe when you decide to do that dusty dream in your heart, you may be more motivated than them and more successful than them, don't let excuses get in your way.

you and they only lose a kind of brave energy, a practical action, a warm-blooded beginning. It takes a lot of energy and encouragement for a trapped animal to break through the cage. when you are a Phoenix, you should not live in a chicken coop. when the blood that wants to do something opens the circuit in the body, the energy of faith can ignite your light.

Today's recommendation for bitches is a functional drink that can recover 100% of your blood in one sip. Obsidian Energy, for ambitious you. everyone doesn't want to live a life of mediocrity. Starting a business may mean endless busyness, staying up late, anxiety and stress, but starting a business is for your dreams. Compared with the glowing dream, I don't know how to write the word "bitter". Start a business while you are young, thoughtful, and courageous.

I am young, and my eager energy waves encourage me to create my career.

Don't do anything for others, just do it. My boss.

although I am tired, I am busy with my own business.

casual second wedding dresses is meant to bring out your charm and confidence naturally. Don't waste your time and money at overpriced retailers – we are here for you.

I feel much more at ease when I think about it.